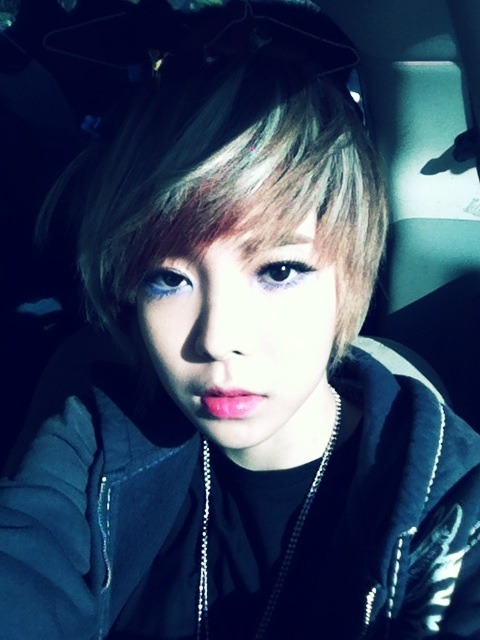 K-pop idol D-unit Ujin
Ujin' has turned into
"sexy oppa style"
(
according to her), and she revealed a secret of it at an interview.
K-pop group D-unit's member Ujin metioned the behind story of her short haircut style.
Ujin aroused curiosity saying "Short hair wasn't something that I intended to do."
"Originally I was thinking of a long hairstyle as a new concept. but then at a hair salon, while I was getting my hair dyed, some of
my hair got burned
due to the excessive use of a hairdye."
because of that, Ujin couldn't help but cut much of her hair. She said "Since it has come to this, we were like how about just going as a short hairstyle, so I did it. I've done this for the first time in my life though, people around me say that it's good with me. Even thought it wasn't my intention, it somehow helped me try a good concept, so I think I can turn it into advantage."

And then She provoked mirth adding like this "Because of that incident, the hair salon gives me an expensive hair treatment for free every day, it was good as well."
Along with this, Ujin who became the regular member from this album reestablished her determination "I feel so good about that, But I won't loose my tension as a regular member, and do my best to be the best D-unit."
See how it's different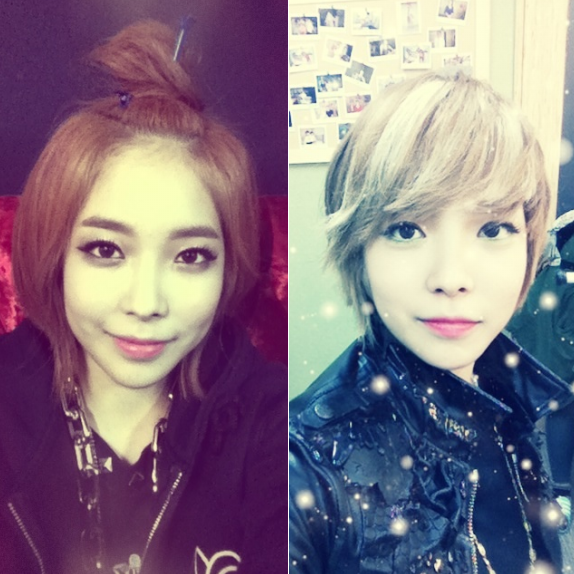 Before (D-unit Ujin) After
Wow...Ujin't short hair style wasn't what she intended to do!
Anyway it seems to turn out really well and she's getting a good care at the salon thanks to that.
Actually it's too boyish. I personally prefer her longer, or the former hairstlye though, maybe it's also good to draw female fans.

Check out more interviews and information about D-unit on my blog!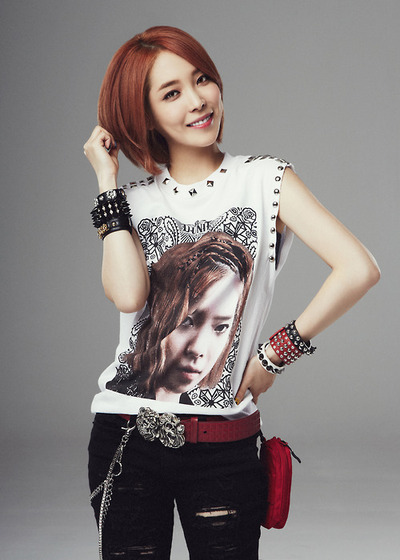 Ujin, Comeback to this!!!