I'm a singer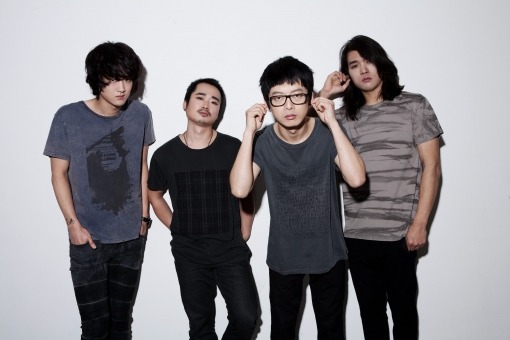 Korean rock band, Guckkasten(국카스텐)
Do you know the Korean singing competition program "I'm a singer (나는 가수다)"? Basically in the program, Korean professional singers come out and compete against each other. Singers choose one random song that they want to sing and cover it.
Recently, I was just blown away listening to

Sistar's(씨스타) "Alone(나혼자)"

covered by Korean rock band,

Guckkasten(국카스텐).

The stage was....just dope..literally jaw-dropping performance!!!
It's a little bit exceptional for those rock bands to cover the k-pop girl group's song. At an interview prior to the stage, Ha HyunWoo(하현우), the lead singer of Guckkasten(국카스텐), talked about why they chose this song for the stage.

He said he normally doesn't listen to dance musics often, but when he got to listen to Sistar's(씨스타) "Alone(나혼자)," he liked the whistle sound in the song and he was fascinated by the melody. So, he thought like, 'let's turn it into the rock version!'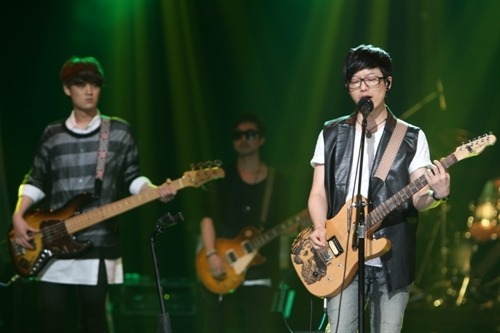 And.. it seems like it worked out soooo perfectly. We were speechless in surprise.
His high note is just amazing and gives me goosebumps.
In this episode, Guckkasten(국카스텐) got the first place beating out Sinawi(시나위) who sang the rock version of Psy's Gangnam style(강남스타일). That was great as well, but "Alone(나혼자)" was too powerful!
After it was aired, Bora(보라) from Sistar mentioned about Guckkasten(국카스텐)'s stage on Twitter, saying "Wow, I got goosebupms by Guckkasten(국카스텐)'s Alone!! Thank you for covering the song and congratulate for hitting the number one!"
* Here's the amazing performance!!!
Guckkasten(국카스텐) - Alone(나혼자)
(Original song by K-pop girl group 'Sistar')