Hello, today I want to talk about an interesting topic about k-pop idol D-unit and Bock B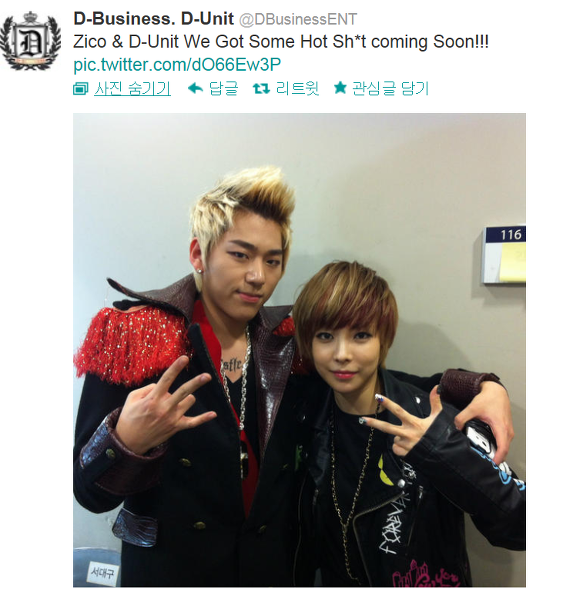 On Nov. 13, K-pop idol D-unit's twitter, D-Business uploaded one picture.
It's a picture of Zico from Block B and Ujin.
It was taken at the music show "Show champion"
and it also says
"We Got Some Hot Sh*t coming soon!!!"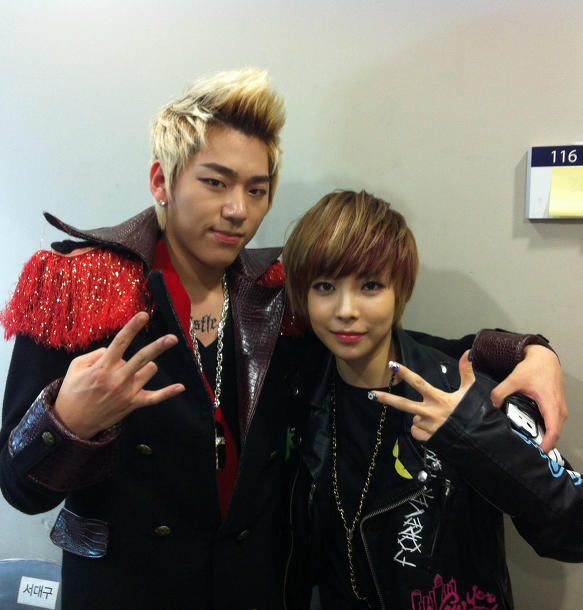 Zico from Block B & Ujin from D-unit
prior to this picture, we can find another picture of them.
On Oct. 13, D-Business put on a picture of Zico and Zin from D-unit.
So we can assume they are doing somethjing together.
I guess Zico featured on D-unit's new song.
Zico is very talented rapper who was well known in underground hiphop scene before debuting.
D-unit and Block B both pursue hiphop based music, so they are fit well.
I'm very looking forward to seeing it!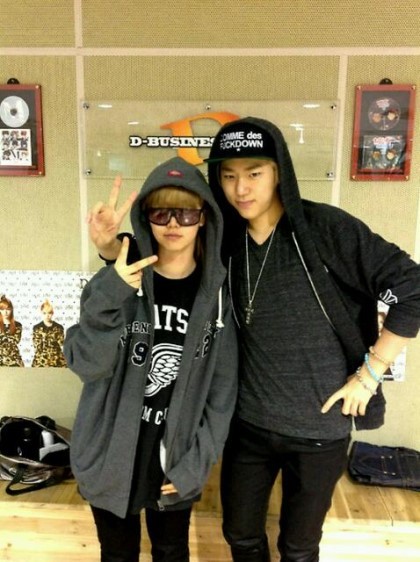 Zin from D-unit & Zico from Block B