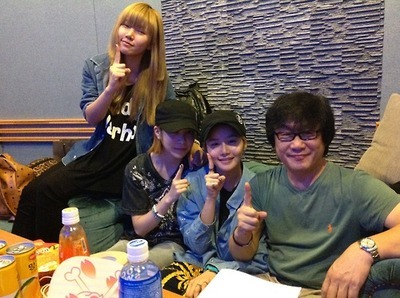 D-unit with the legendary Jeon Yeongrok(전영록)
K-pop idol T-ara Boram and D-unit Ram's parents are both famous celebrities in Korea.
Their father
Jeon Yeongrok(전영록)
was a famous singer back in 80's, and their mother
Lee Miyoung(이미영)
is also a famous actress in Korea. And Both stars are still appearing on TV shows and dramas. Futhermore, Jeon Yeongrok's parents were also both actor and singer.
So literally, we can call them the entertainer family. Especially Jeon Yeongrok(전영록) is really a legendary singer back in 80's! Songs like "Spark(불티)" is a good dance song and many singers have covered it.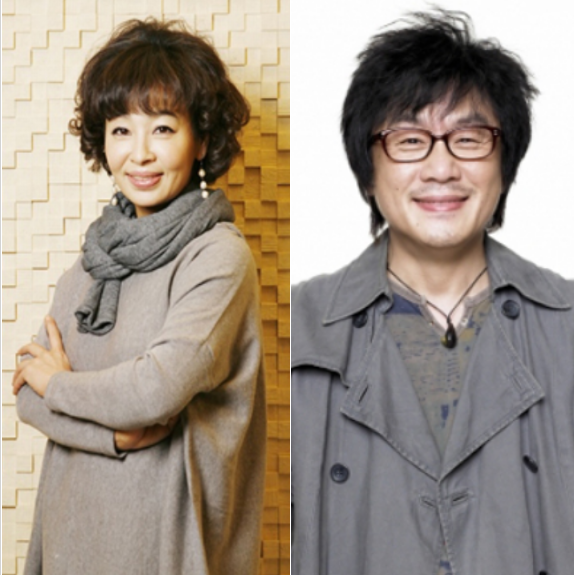 Lee Miyoung(이미영) and Jeon Yeongrok(전영록)
As a singer, I guess D-unit's Ram really inherited her father, Jeon Yeongrok's fabulous vocals.
T-ara Boram can also sing though, Ram is pretty much remarkable in terms of singing.
Speaking of Ram, she has been really wanting to be a singer growing up as a kid, and she was performing as a member of band in high school years, of course she put on many street performances as well. She had been a trainee in some small entertainment companies for 5 to 6 years. This was pretty much hard time for her because she hardly got the chance for the major debut in those companies and they had some problems too. So sometimes she was thinking of giving up, and family members were very sorry for Ram's situation, because they all knew that she's the one who could show a lot on TV as a singer.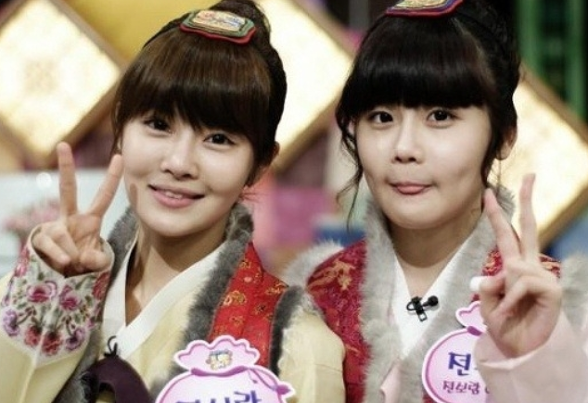 Boram and Wooram(Ram)
Then she joined the current company, D-Business and she thought like 'this is my last chance!' So finally she made a debut as D-unit this year.
Like this, she had gone through this tough periods before the debut, and I guess those are something that she wouldn't trade for anything..I mean..it will help her to get through this tough industry and hardships that may come to her in her life.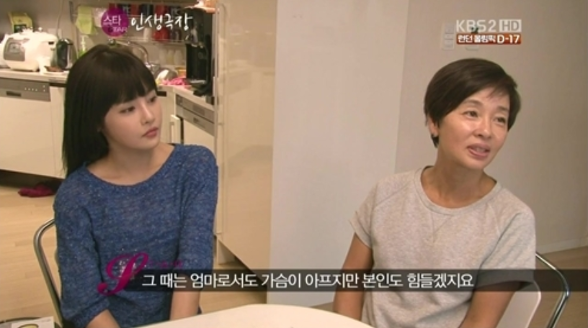 Boram and Lee Miyoung
OKAY, take it back to Ram's parents, you know what? Actually, T-ara Boram and D-unit Ram's
parents were divorced
back in 1997. Then husband Jeon Yeongrok got married with his long time fan whose wish was to marry him actually. (Good for her..) As for Lee Miyoung, she also remarried an American in 2003, who was a professor, but they ended up divorcing because of cultural differences, communication problems, and they had a miscarriage too.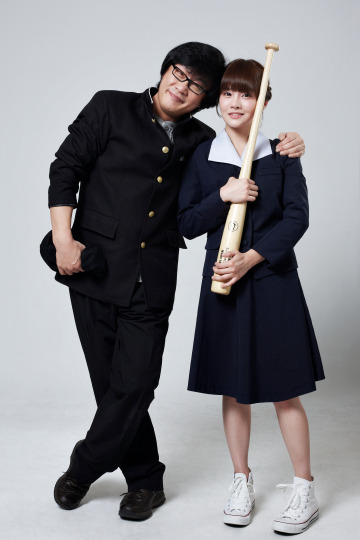 Jeon Yeongrok and Boram
I'm not sure when she brought her daughters, Boram and Wooram(Ram). they had lived with father until the high school years, and then for some reasons, they went on to mother, so she has raised them by herself ever since. However, daughters are still keeping in touch with her father too. Boram and Jeon Yeongrok even appeared on some TV shows together. Jeon Yeongrok also mentioned that he want to release an album with his two daughters, Boram and Wooram(Ram). I hope it comes true someday!
* Here's some clips of the legendary singer in K-pop, Jeon Yeongrok(전영록)