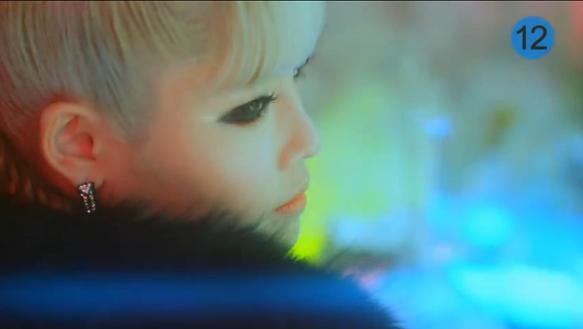 When the clock hit 12 o'clok midnight(Nov. 4), I checked K-pop idol D-unit's Youtube page to see if a new teaser was uploaded. Oh, to my surprise we had this
Ram version of

"Luv me"

teaser
put on! 30 seconds long...a bit longer than Ujin version.
First impression to the clip: Ram seems like having put on weight a little more than she used to be in "I'm missing you" album. She looks a bit chubbier than her in I'm missing you MV. And that gives me a cute impression. As far as I know the company(probably every company) is very strict about "Diet"( In welcome to D-unit program, - kind of reality program D-unit appeared on - members get checked their weight changes every Monday.) So what I felt might be just what it seems like. Or Ram, you were born to be cute, so you can't hide your cuteness even with this strong makeup!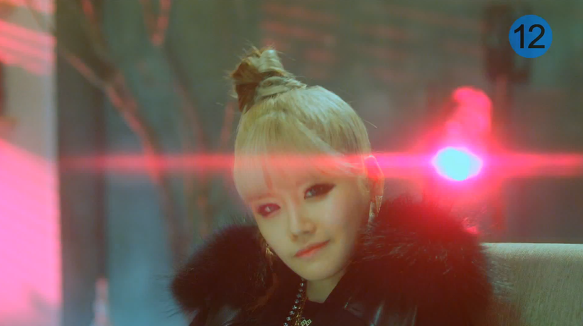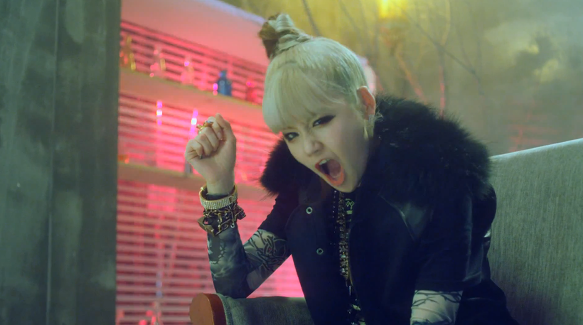 Back to the teaser, Ram is in a pink dark room and there are fluorescent colored reagent bottles on a desk. (What??!) Is it a lab?!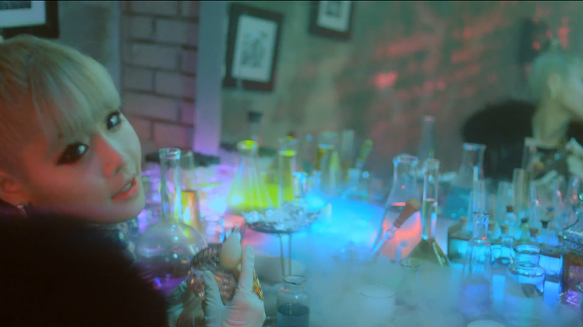 Ram, What are you happy with??!
She smiles holding one bottle looking like a perfume.(Oh cute) Ram seems to make it from an experiment.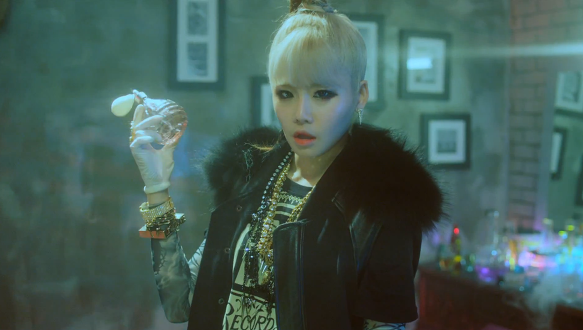 What is that bottle?!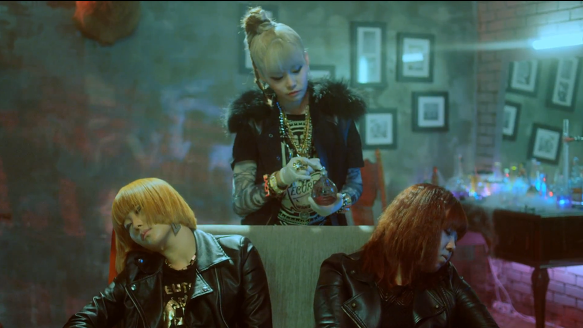 Are you guys dead drunk?!
And we have two poor women passing out or sleeping on a couch.
Ram comes up to them and
chuckles
behind them, she seems to be satisfied with something. So...Are they kind of
test subjects
for the bottle that Ram is holding? And It's like a
sleeping perfume
?! And What is it for?! At the last part of the clip, we hear Ram singing
"You gotta luv me!"
Are you going to hit on a guy with it who you got a crush on?! And Ram, are you a same species as Ujin? Vampire?
Oh...Chaos!!!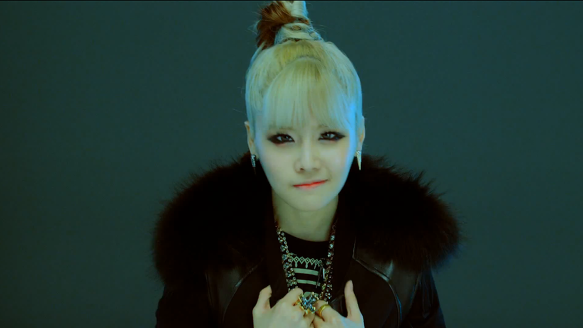 Ram : Chuckle
Ujin's style is a boyish concept in this album, and on Me2day, Ujin mentioned like "I'm gonna make you guys love me with a
sexy OBBA style
this time."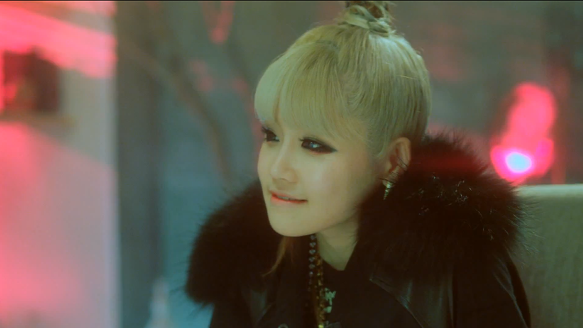 D-unit Ram : Chuckle Chuckle
So the story would be...
D-unit version of "Let me in."
There's a vampire boy Ujin. She needs human bloods to live. but It's not easy to find it. So Ujin needs a person to defend him(Ujin) and convey bloods for him, and that is Ram. So Ram you got these two women sleep by this sleeping perfume and they are sacrifices for Vampire Ujin.
So...
Ram and Ujin's heartbroken love story....????!!!!! ( Just imagination..HAHAHA)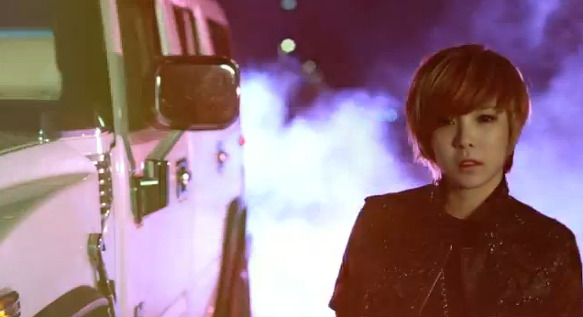 Sexy OBBA Ujin...
Or...Ujin...is a boy in this MV and Ram, You got a crush on this chic boy Ujin, So you are going to force Ujin to love you by this perfume or something??!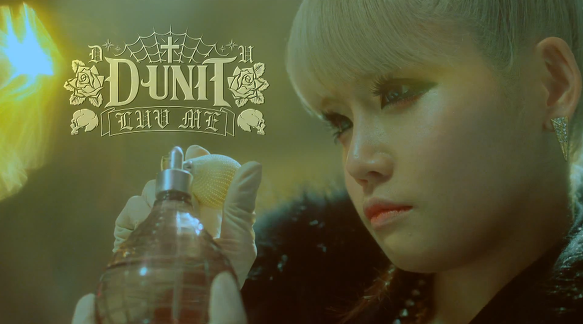 Oh....CUTE....Ram
Anyhow I have a huge expectation of the MV and song. Can't wait!!